The official dance organization of Tampere Universities
Welcome to the world of dance on the three Tampere campuses! UniDance organizes multiple opportunities to dance show, jazz and street dance in the higher education institutions of Tampere (Tampere University and Tampere University of Applied Sciences). Whether you're a student or a staff member, you can join our dance courses and events. In UniDance we create everything with mere student power, for both domestic and international students and staff members. Read more here on our pages!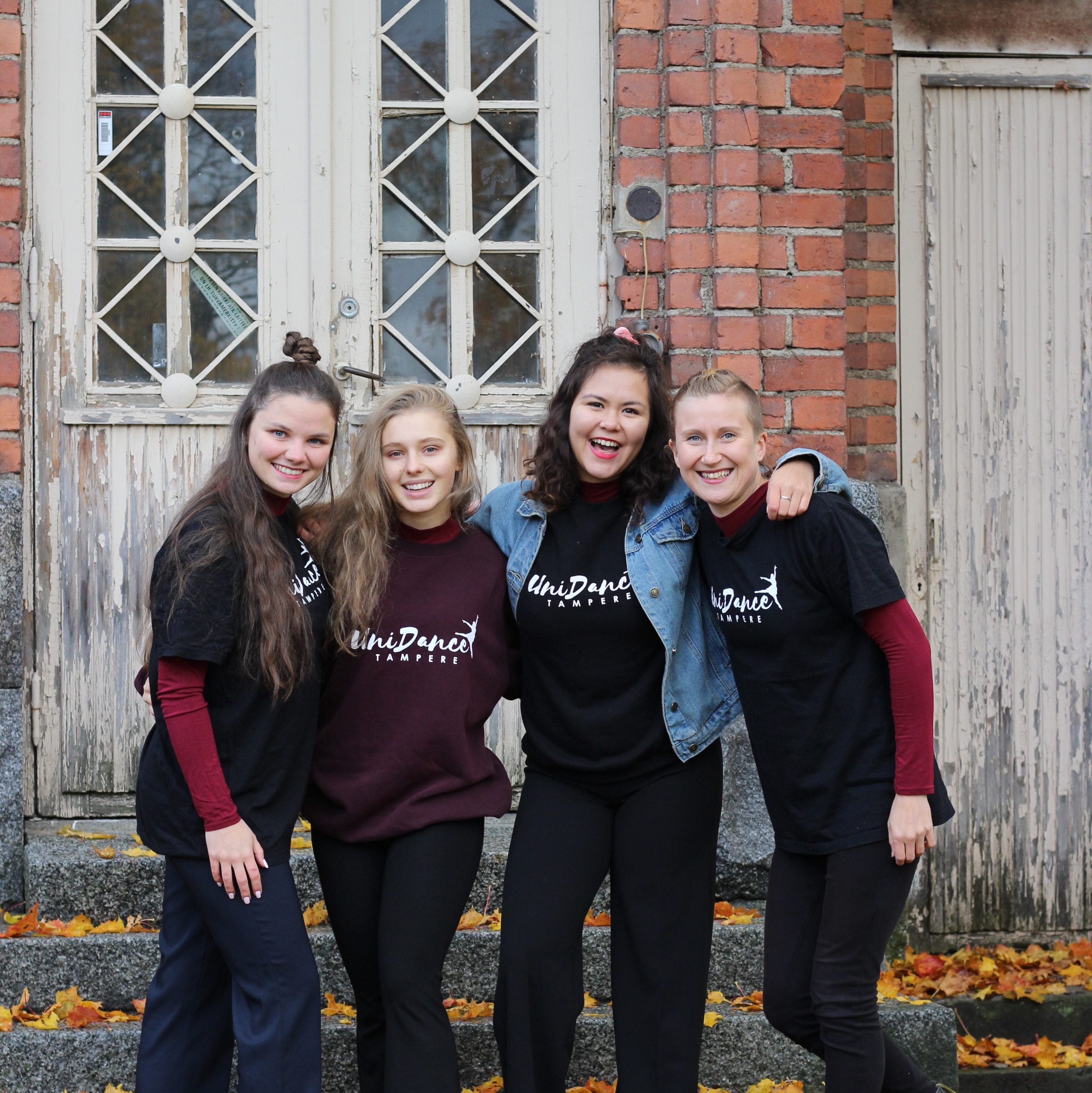 Shows, courses, events
UniDance groups perform in various events on and off the campuses and take part in dance competitions. In addition to shows, we organize courses and fun events around the campuses for everyone.
Do you feel like dancing?
We organize open dance courses each semester. Whether you've never danced before or you have more dance experience, you are welcome to join our fun courses at a very student-friendly price.
Have us perform in your event!
Student party, a seminar, pre-Christmas party or some other event looking for an act? We offer high-quality performances tailored just for you, for any event and venue.